BPO
---

Business process outsourcing (BPO) is a technique where an organization can contract with an external service provider to undertake a key business job and role. This therefore provides the organization an opportunity to acquire capacity utilizing funds from the P&L rather than the wage bill.
Essentially we are selling 'time', 'thinking' and 'transformation' at the c-suite and business owner level. BPO does more than only save the company good amounts of money on labour expenditures. It also assists home office employees improve their concentration and productivity. When non-essential operations are outsourced, businesses find that they can devote more time and resource to key procedures and objectives.

HR Management
Human resource management is the strategic approach to the effective and efficient management of people in a company or organization such that they help their business gain a competitive advantage. It is designed to maximize employee performance in service of an employer's strategic objectives.
Organisational design, alignment and integration of organization plans
Organizational development
People management systems (HRM platforms)
Mentor strategic decision making
Redesign of work
Future of work
Payroll systems
Surveys
Recruitment and selection
Training and development
Skills development
Employee and labour relations
Employee retention
Employee orientation
Performance management, evaluation and monitoring
Rewards and compensation
Environment, health and safety
B-BBEE

Contract management
Contract managers are responsible for streamlining the creation, negotiation, execution, compliance, storage, and renewals across all departments within an organization. Contract management can be divided into three phases: pre-contract phase. contract execution phase. post-award phase (often referred to as contract compliance/governance), including contract termination.
Request for tenders (RFT)
Request for proposals (RFP)
Request for quote (RFQ) or Invitation for bid (IFB)
Sole sourcing
Negotiation
Manage pre-contract phase
Manage contract execution
Manage post-award phase and compliance
Manage contract termination
Collaboration with the existing procurement team

Management platforms
A data management platform (DMP) collects, organizes, and activates first-, second-, and third-party audience data from various online, offline, and mobile sources. It then uses that data to build detailed customer profiles that drive targeted advertising and personalization initiatives.
Finance
Accounting
Invoicing
Expenses
Spreadsheets (BI)
Documents
Sign
Sales
CRM
Sales
Point of sale
Subscriptions
Rental
Amazon connector
Websites
Website builder
eCommerce
Blogs
Forum
Live chat
eLearning
Inventory & MRP
Inventory
Manufacturing
PLM
Purchase
Maintenance
Quality
Human Resources
Employees
Recruitment
Time off
Appraisals
Referrals
Fleet
Marketing
Social marketing
Email marketing
SMS marketing
Events
Marketing automation
Surveys
Services
Project
Timesheet
Field service
Helpdesk
Planning
Appointments

Business analysis
Business analysis is a professional discipline of identifying business needs and determining solutions to business problems. Solutions often include a software-systems development component, but may also consist of process improvements, organizational change or strategic planning and policy development. There are three types of analytics that businesses use to drive their decision making; descriptive analytics, which tell us what has already happened; predictive analytics, which show us what could happen, and finally, prescriptive analytics, which inform us what should happen in the future. We create a detailed business analysis, outlining problems, opportunities and solutions for a business. Defining business requirements and reporting them back to stakeholders to facilitate an opportunity for decisions when transformation and strategies are needed.
Costing analytics – Budgeting and forecasting
Marketing analytics – Market research and position
Commercial analytics – Sales pricing analysis
Digital analytics – Historical data to feed transformation
Employee analytics – Outcome-based analytics
HR analytics – Retention strategies
Operational analytics – Variance analysis
Supply chain analytics – Planning and monitoring
Reporting and visualisation
C-suite support for decision making

Distribution
Distribution is the activity of both selling and delivering products and services from manufacturer to customer. This can also be called product distribution. As businesses become more global it becomes important to improve distribution to ensure that customers and all members of the distribution channel are happy.
Freight forwarding and export/import consultations
Product agency cross border
Strategic partnership with a global network
LPO
---

Legal outsourcing, also known as legal process outsourcing, refers to the practice of a law firm or corporation obtaining legal support services from an outside legal consultant or legal support services company. The objective of outsourcing non-core activities is to boost productivity and performance of the firm. Becoming focused and free of repetitive tasks allows legal practitioners to improve their impact in favour of the firm and their client.
Data and information security
Document processing
Policy and standard operating procedures
Certification and compliance
Legal research and case law
Legal transcription
Document reviews and coding
Legal documentation
Legal collection
Legal phone calls and appointment setting
Manage client relations and monitoring
Firm marketing and brand equity
Client and case billing
Case management
Contract management
Procurement management
Business mentoring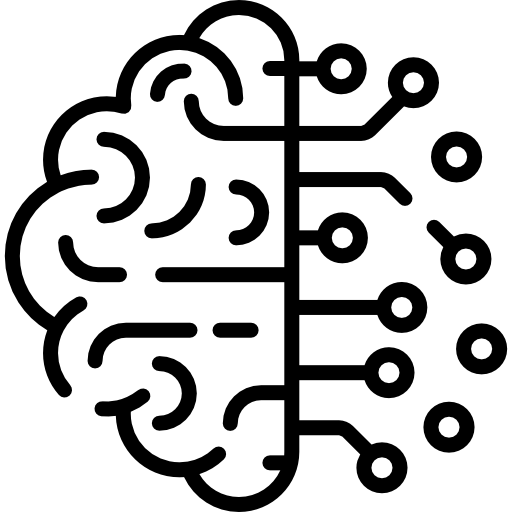 Coaching & Training
---
Coaching is designed to increase self-awareness about attitude, behaviours, choices, and development needs.
Coaching
Business coaching – Business coaching is always conducted within the constraints placed on the individual or group to meet organizational goals
One on One Coaching for Executives – One to one coaching is increasingly being recognized as the way for organizations to improve Executives for developing new skills, improving performance, overcoming hurdles, and preparing for advancement.
Career Coaching – The career coach helps individuals identify what they want and need from their career, then make decisions and take the needed actions to accomplish their career objectives in balance with the other parts of their lives.
Performance Coaching – Performance coaches help employees at all levels better understand the requirements of their jobs, the competencies needed to fulfil those requirements, any gaps in their current performance, and opportunities to improve performance. Coaches then work with the employees, their bosses, and others in their workplace to help the employees fill performance gaps and develop plans for further professional development.
High-Potential or Developmental Coaching –The coach works with organizations to develop the potential of individuals who have been identified as key to the organization's future or are part of the organization's succession plan. The focus of the coaching may include assessment, competency development, or assistance planning and implementing strategic projects.
Coaching to Provide Feedback Debriefing and Development Planning – Organizations that use assessment or 360 feedback processes often utilize coaches to help employees interpret the results of their assessments and feedback. In addition, coaches work with individuals to make career decisions and establish professional development plans based on feedback, assessment results, and other relevant data.
Targeted Behavioural Coaching – Coaches who provide targeted behavioural coaching help individuals to change specific behaviours or habits or learn new, more effective ways to work and interact with others. This type of coaching often helps individuals who are otherwise very successful in their current jobs or are taking on new responsibilities that require a change in specific behaviours.
Legacy Coaching – The legacy coach helps leaders who are retiring from a key role to decide on the legacy they would like to leave behind. The coach also provides counsel on transitioning out of the leadership role.
Succession Coaching – The succession coach helps assess potential candidates for senior management positions and prepares them for promotion to more senior roles. This type of coaching may be used in any organization that is experiencing growth or turnover in its leadership ranks. It is especially helpful in family businesses to maintain the viability of the firm. Since assessment is often part of this intervention, clear expectations and ground rules for confidentiality are essential. It may be necessary in some companies to use separate consultants for assessment and coaching.
Training
Training is designed to increase knowledge and skills.
Escaping the Workplace Bully
Directors & The Companies Act
Fiduciary Duties of a Director
Employee Performance Management
Disciplinary Action – The Hearing
Redesigning the workplace
Deep thinking productivity